The fashion industry has some of the biggest global, social, economic, and political influences on society. It alters the very means by which humans interact with their daily lives. One of the ways this influence is solidified is through the photographers who capture it.  
The origins of fashion photography trace back to the Victorian Era in the mid nineteenth century, in which the practice pf photography was essential in creating an image of oneself, particularly within the upper echelons of society. One of the most important photographers of that era was Lady Howarden. She was educated in an aristocratic family and took up photography after being confined to the domestic sphere once she became a mother (as was commonplace at the time). Her children, the subjects of her photographs, were often dressed up with a sense of masquerade.  Her photographs thus documented the fashion of aristocracy at the time and integrated it into the practice of photography. They documented the ways in which elite females perceived themselves when they were stuck within the domestic sphere. It gave them an outlet to express themselves when they would have otherwise oppressed by the strict gender roles in Victorian society at the time. 
WWII was a turning point in the fashion industry, particularly in the way it represented women. Mid-twentieth century fashion photography focused on embracing femininity and adopted a sense of elegance after the horrors of the war. An emphasis on glamour helped in leaving behind the gruesome effects of the war, focusing on more light-hearted matters such as new, upcoming fashion trends. In a sense, post-world war fashion was a clean slate for fashion artists and photographers to work with. Similar to photography in the Victorian era, post-war fashion was a means of expression in transforming society into a new identity. For example, Christian Dior's New Look of 1947 epitomized elegance and brought in a new wave of femininity with voluminous skirts, pinched waists with a hint of business casual. This heightened focus on feminine characteristics of clothing at the time was thought to have helped push the horrid memories of war out, and instead bring in playful fashion designs from which people could reinvent themselves.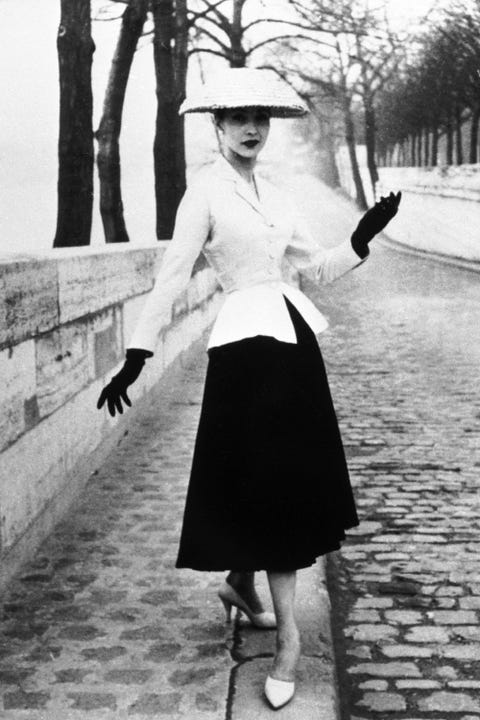 Fast forward to the twenty-first century – Annie Liebowitz is one of the world's most famous fashion photographers. Her subjects are often celebrities, ranging from Justin Bieber to Speaker of the House Nancy Pelosi. She began working for Vanity Fair in 1983 and then Vogue in 1998. Through her photography, Leibowitz helps celebrities construct their narratives and present themselves to the world. As such, fashion photography is not just about fashion; it is about constructing someone's persona and helps shape how others see them. Fashion photography can have political, social and economic implications; it's not always about the clothes.  
Eva Ferguson